Stream V eCommerce - Live Demo Area
Customers & Vendors Find Products Fast
Customers can search your product offerings by keyword, manufacturer, warehouses, product line, price, availability and other product categories.
Item Returns are Easy
Customers returning items go through a simple three step process; all the required information is gathered seamlessly and customer satisfaction increases.
Quick Order Entry
Not all customers are created equally. Some visit your site knowing exactly what they want and how many. These customers are special and can make orders in an extremely timely manner.
Stream V eCommerce - Fully Customizable
Increase your Sales
By providing your customers with real-time access, non-sales calls will go down and your online sales will go up. Your customers will have instant access to your current inventory; no more calls about availability.
Multi-level Security
A combination of multi-level security, on-line audits and automatic transaction holds allow you to configure the eCommerce system to provide the functionality your customers and vendors demand and the data security your company needs.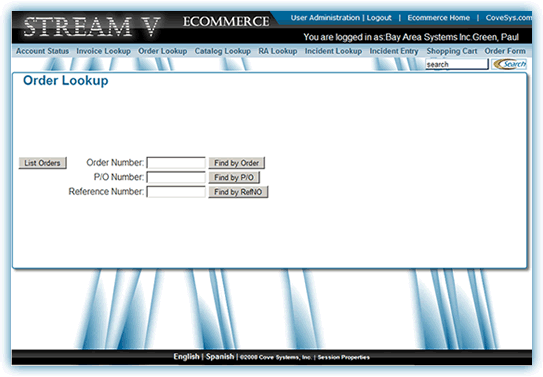 Stream V eCommerce - PayPal Integration
Expand your Reach
Stream V eCommerce supports multiple languages. It is easy to support your business partners overseas when your business software speaks their language. Break through the language barrier with Stream.
Foreign Currency Integration
Receive and keep track of foreign currencies throughout the entire application. Completely integrated into eCommerce so that your business can accept payments no matter where your vendors are located.
Warranty Management
A competitive edge. Warranty management is completely integrated and streamlined for customers.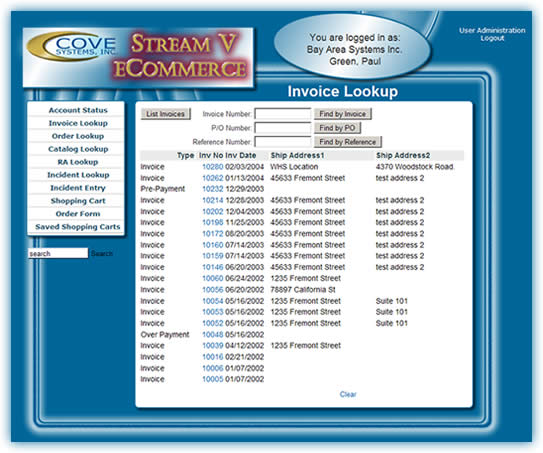 Select an area below to see how
Stream V

eCommerce Plus

can propel your business.